Sunset Runner, with #sunsetrunner as its logo, is a startup that focuses on providing the best events and quality merchandise for running. But more than that, Sunset Runner is actually many things — it's a way of life, a culture of social running, and a website. It is also a community of runners that help fellow runners.
ABOUT THE RACES
March 14, 2015
Duhatan Run 2015 – See a different view of Taal Lake and conquer an elevation of 500 ft!
Run with us and help raise funds for the Livelihood of the Women of Brgy. Duhatan, Lipa City, Batangas.
October 4, 2014
The Pilot Run of #sunsetrunner dubbed "THE SUNSET RUNWAY RUN" was carried out in partnership with the Air Education and Training Command of the Philippine Air Force and was held inside Fernando Air Base, Lipa City on October 4, 2014. It aims to 1) promote good-health activities inside the base and Batangas Province in general 2) raise awareness in the appreciation of nature and caring for the environment and 3) raise funds for social activities and calamity victims.


ORGANIZER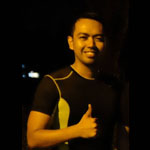 JR Cantos is an entrepreneur who always wanted to run but was only able to do so this year. He put up his first business while still in College studying to be an engineer. After three years of working in Manila, Philippines, he went home to Batangas to work on his own company. JR started #sunsetrunner in February 2014, and is now organizing its Pilot Run Event.
JR is also the founder of GuitarTutee and WOWBatangas.




RUN COACHES AND RACE DIRECTORS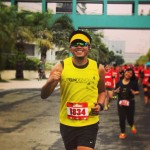 Atty. Jeffrey Hernandez started running in 2012 and ran his first marathon in 2013 (The Dream Marathon). He has been the Race Director of several events, including Rundezvouz and YagaryaRun 2014.








#sunsetrunner on INSTAGRAM
Sorry:

- Instagram feed not found.